It all started with a unique partnership
Leadership for Humanitarians is an international social entrepreneurship operating from Austria, Denmark, Switzerland and the United States. We have a unique partnership with FranklinCovey for a unique mission: merging the humanitarian soul and field experience with the leadership spirit and focus on excellence developed with Fortune 500 companies.
This unique hybrid approach has the proven power to change mindsets, leading to a significant change in leadership behaviors and habits that ensures sustainable results. When enough leaders possess the right mindset, a trickle affect becomes a wave, empowering affected populations and impacting whole societies.
the why
Every single humanitarian leader we have ever met is equipped with outstanding technical skills, an incredibly high level of engagement and a strong sense of purpose. All of which is consistently and increasingly under pressure by the realities of life in the humanitarian and development world:
A world in which
crises become more intricate and longer lasting,

funds become scarcer

relationships become more complex and

organizations are challenged to change
Situations that many leaders in the humanitarian field today are not ideally prepared to deal with effectively: many of the competencies that served them in the past, don't seem to be helping much under today's circumstances.
Consequences:
Change processes fall short of their aspired goals,

staff motivation dwindles, involuntary turnover, brain drain

loss in donor trust, unstable funding

decrease in leader engagement, potential burn-out

organisations' mission at risk
"Humanitarian reforms are important, but for improvements to really take hold – to ensure that when the next major disaster strikes our response is closer to what is needed – a much more fundamental shift in attitude and mindset among all humanitarian partners and donors must happen."
— Valerie Ann, Baroness Amos
the what
All of our programs are designed to develop leaders from the inside-out: we challenge the existing mindsets, support participants in developing and redefining their purpose and vision and equip them with the skill-set and tool-sets to apply the content to the very real challenges of their day-to-day leadership life.
As a result, leaders emerge from our programmes with a renewed sense of purpose and the commitment to implement habits which will make them more pro-active and focused as well as strengthen their personal credibility. They also walk away with a framework of very hands-on practices for leading their teams towards the organisations' great mission.
We use a systematic approach, developing leaders at 3 different levels of the organization – lead myself, lead my team, lead my organization - and in two essential areas: Character and Capabilities.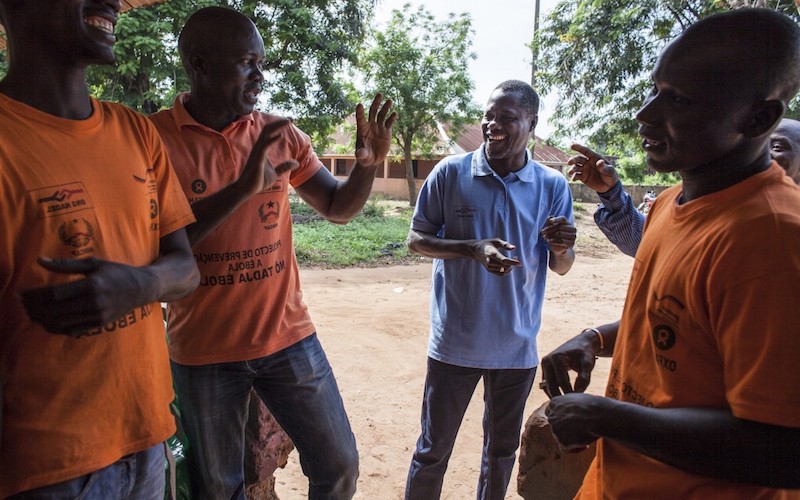 Leadership for Humanitarians is led by humanitarians, for humanitarians. We are the only organization offering a hybrid solution: customized leadership solutions targeted for the needs of humanitarians and delivered by specialists from both the humanitarian and executive level facilitators from private sector, providing the best from both worlds. Our seasoned humanitarian facilitators have "street credibility" and an authority that non-humanitarians simply don't have.
the how
Listening and understanding our clients first and then working out sustainable solutions together, is at the core of everything we do. And by doing so, we create customized programmes, taken from a wide range of proven modules and frameworks to provide you with just the right solution. We do not offer workshops but rather transformational processes, with the sole purpose of supporting you and the teams that you serve in your and their quest to succeed in their mission.
All our learning is based upon and built around the believes that:
People are inherently capable, aspire to greatness, and have the power to choose

Principles are timeless and universal, and are the foundation for lasting effectiveness

Everybody is a leader: Leadership is an individuals' choice, not defined by hierarchies, built inside-out on a foundation of character